Blog
Meet the Team – Kieron Batham-Tomkins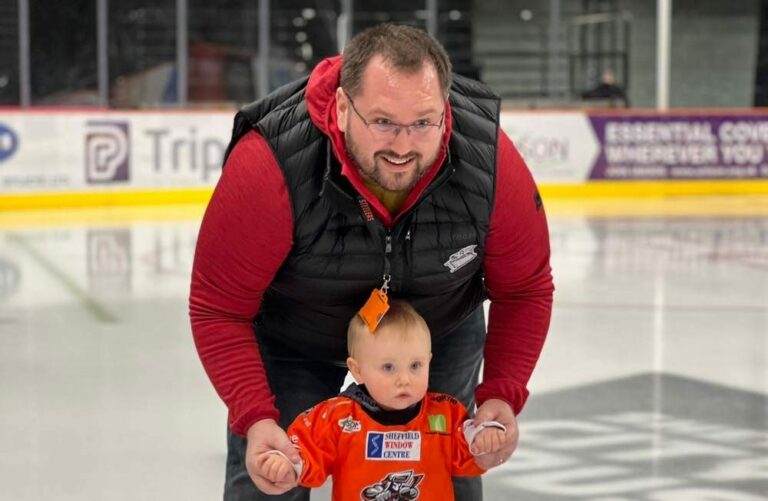 In the next instalment of our Meet the Team series, we chat to Senior Tax Manager Kieron Batham-Tomkins.
When did you join BHP?
August 2009 – nearly 13 years ago, that's scary…!
What attracted to you to work for the firm? 
At the time, my college tutor had a really good relationship with the firm, and he arranged for an ex-student who worked at BHP to come in and do a presentation to the class. I was really taken with all the good things he had to say about the firm. I didn't really fancy going down the University route, so it sounded like the best option for me! I originally applied for an accountancy role, but a role in tax was offered and I jumped at it!
What does a typical day at work look like for you? 
My days can be very mixed so it's hard to say what a 'typical' day looks like. It can range from getting my head stuck into drafting a technical piece of work or going out to see existing clients to discussing planning opportunities or meeting brand new clients. That's interspersed with working with trainees and other colleagues and helping them with their work and queries, as well as generally managing the team I have around me.
How has BHP helped you in your career so far? 
I owe everything to BHP to date. I've worked at this one firm since my 18th birthday and my colleagues have helped me gain my professional qualifications while being promoted on seven different occasions. Without my colleagues there to help me, I'm not sure I'd have made it to this level so quickly.
What are your highlights and key achievements? 
At the top of the pile will always be the professional qualifications. Sometimes they can be taken for granted, but the exams we have to pass are some are the hardest to undertake. It takes so much effort in work, coupled with sacrifices out of work, to get those three letters at the end of your name. I will always be enormously proud to have passed them.
I was a winner of an ATT award in 2014, which celebrated 25 people under 25 that had made a significant contribution in the early stages of their careers to the industry. Having this presented at the Tower of London was quite special…! I was then shortlisted for the Yorkshire Accountancy Awards "Rising Star of the Year" in 2019. While I wasn't able to win (I'll argue I came second!), just being nominated for such a prestigious award is something I'm really proud of.
What or who inspires you at work? 
I'm inspired by a range of different people at different levels. Of course, the Partners and especially those you work with on a regular basis inspire you to take your career to the very top, they also inspire me because they are 'normal' people and make you believe that you have the capability to follow in their footsteps.
Those colleagues that are just ahead of me inspire me to know what it takes to get to that next promotion and level within the firm.
And finally, I still get inspired by the trainees and staff (that hopefully!) look up to me. I will never forget how much effort goes into working a full-time job and then going home to continue studying for the next round of exams – and hopefully I set a good example of what working at BHP means.
What advice would you give to someone thinking about applying for a role at BHP?
I'm never going to make out that working in this industry is easy. It's hard work and sometimes long hours, but if you have the desire to work hard and put in the effort, then BHP will give you the tools and opportunities to pave the way to achieve whatever you want to achieve, while working with some of the best professionals and people you could wish for.
What do you enjoy doing outside of working?
I'm extremely lucky to have become a first time Dad during the pandemic and my little boy, Harvey (at the time of writing this) is 21 months old. He is my world and what gets me (figuratively and literally!) out of bed in a morning. Rightly so, my world revolves around him and seeing him grow each day is a blessing. Spending time with Harvey, my wife Jess and little dog Relish (named after Hendo's of course) is top of the enjoyment list.
Outside of family, my second love (my wife might argue sometimes a very close second) is my beloved Sheffield Steelers. We are an Ice Hockey mad family, including my Mum and Dad, and we all follow them with a passion. I now work for them in my spare time, as I help out with the social media, match night programmes, website stories and anything else I can get involved with!
What do you prefer? A TV series or a film? And which genre do you prefer?
A tough question! I think I'd just edge towards a good TV series, but mainly on the basis I can binge watch it and not have to wait every week for a new episode. Genre is quite varied as I think the last series we have watched have been After Life, Ozark, Brassic, Schitt's Creek and Top Boy!
If you could host a celebrity dinner, who would you invite? 
Gordon Ramsey, Gino Dicampo and Fred Sirieix would be a good start. That would take care of the food and drink and I don't think there has been a funnier series than Gordon, Gino and Fred! For the conversation and comedy, Ricky Gervais I think would make a great guest, and George Ezra can provide the after-dinner entertainment!
Freddie Flintoff, Tiger Woods and Wayne Gretzky would then finish off the table as my sporting heroes. Not much to ask for right?
What is your favourite type of cuisine and why? 
It won't come as a shock to say I enjoy my food so pinning down a cuisine is tough. It's hard to beat a good curry, but if I had to choose my last meal, it might sound boring but I'm going for Fish, Chips and Curry Sauce!
What type of holiday do you prefer? Beach, active or city break? 
Beach… all-inclusive in a nice resort relaxing around a pool for a week or two is my kind of holiday! It's not quite as relaxing these days with a little one, but take me back to Jamaica where we went on our honeymoon a few years back and I'll be happy!
If you weren't in your current role, what would be your dream job?
If there was no limit on my answer, then I'd say a professional golfer…
Realistically, I'd love to get into property development and, barring that, I've always talked about joining the police force if I hadn't gone into this industry.