News
BHP begins 2022 with two part qualified additions to its tax team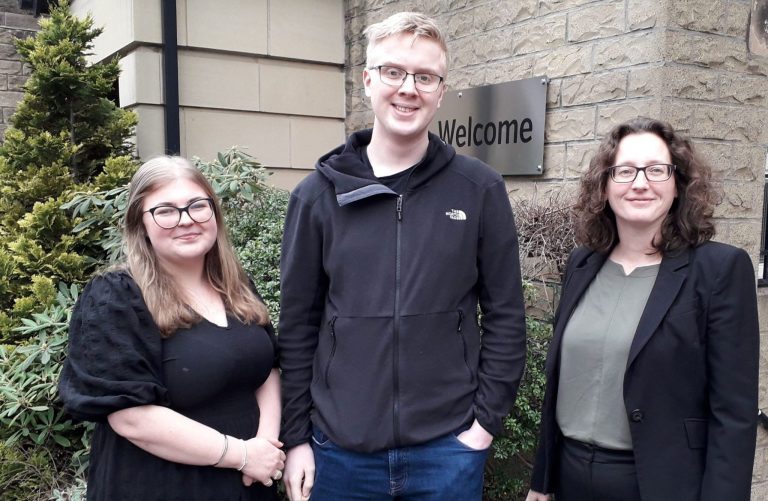 Yorkshire and North Derbyshire's leading accountancy firm is kicking off 2022 with the appointment of two new members of the tax team.
Corporate Tax Trainee Ben Lawson and Personal Tax Trainee Charlotte Owen joined BHP's Sheffield office in January and take the growing team to a total of 57.
Charlotte, who is from Sheffield, completed her AAT and ATT qualifications in her previous role. She said: "BHP has such a solid reputation. I know a colleague who already works here, and they really enjoy it and recommended it as a place where you can see yourself with a long-term future.
"Everyone has been really welcoming and helpful, if you have any questions there's always someone you can ask. We were invited to the company's Christmas meal in December so we could get to know people before we started which I really liked.
"I'll be studying for my ACA/CTA qualifications now and it's reassuring to meet colleagues who've been through the same recently, who are happy to share advice and guidance. Overall, the company has a really supportive, welcoming feel to it."
Ben is also from Sheffield and joins the team from another Sheffield firm where he started as a school leaver and worked for three years. Ben said: "BHP offers the opportunity for me to take the next steps in my career and grow within a strong and friendly team. It's always stood out as a firm that really looks after its staff."
Tax Partner Zoe Roberts commented: "The early years of your career can be really formative, and with all the training and qualifications in our industry, young people need to be supported as much as possible. This is something we pride ourselves on at BHP.
"As well as an investment in the future of our firm and the wider industry, it's energising to be bringing in new voices, ideas and talent. We can't wait to get to know Charlotte and Ben and look forward to them becoming a core part of our team."
BHP has been ranked the second-best accountancy firm to work for in the UK, and the 35th best company to work for across Yorkshire and the Humber in the Best Companies Survey 2021.
The independent accountancy firm is made up of over 400 professionals and 37 partners working across a wide range of specialities including audit and assurance, consulting, corporate finance and taxation.