Our success is built upon working with successful businesses
We are dedicated to introducing solutions that are innovative and exceed the expectations of our clients.
Passionate about helping businesses grow and develop through improved efficiency, we are not just about financial accounts, taxation and compliance – although we do that remarkably well. We are enthusiastic about working together to help business owners succeed.
We drive innovation to introduce opportunities that businesses previously might not have been privy to. In recent years the business has moved into the digital world with cloud software services allowing work to be done from anywhere, at any time.
We work with your team and use leading-edge technology to bring clarity and transparency to the numbers that matter.
Services
Virtual Finance Director
We will work with you to bring high-level finance skills to your business. Our virtual finance director service helps you keep your finger firmly on the pulse of everything important.
Regular meetings will help you review and interpret the underlying financial data, highlight performance, and clarify the numbers that matter.
Our "One page plan" measures the key things that really matter, identifies strengths and weaknesses, and helps build a more profitable and valuable business.
Standard Accounting Activities
This includes bookkeeping, payroll and administration. Our team will be on hand to help with the day-to-day accounting activities of your business.
We will keep you on track with all required rules and regulations, create annual accounts, deal with your Corporation tax return, support you with unlimited telephone support, and host a pre-year-end tax planning meeting.
The team will also take care of your weekly payroll and ensure you comply with all the statutory regulations, including auto-enrolment. We produce reports electronically and publish payslips electronically for employees.
We know that these activities can take up a great deal of time, so with our team on-hand to support you, it will mean that you can concentrate on the running of your business.
Advanced Accounting Solution
Our Advanced accounting solution is for larger businesses and includes all services that are included in our entry level and essential level solutions, plus the addition of quarterly board view service to help turn your plans into reality.
Our board view service can be utilised in any way you see fit, from silent observer to adjudicator, technical advisor to an independent sounding board, chairman to minute taker. Our financial insight can be used to maximise your growth potential.
We work with your in-house team to make sure the accounting process is robust and can deliver relevant and timely information.
Digital services
We offer a wide range of state-of-the-art solutions in partnership with our technology partners. We will handle the setup, support you with all the necessary training, deal with data conversion, and support you throughout the changeover.
Tax and Compliance advice and support
We can carry out a detailed tax planning review two months before your accounting year-end to ensure you are aware of any opportunities to minimise your tax liabilities. Action taken here will allow us to proactively plan for your wealth creation strategies utilising your retained after-tax profits.
We can also handle the VAT registration for you using our specialist team of VAT experts (who have extensive experience working with HMRC) to ensure that applications are processed smoothly without delay.
Our Services are powered by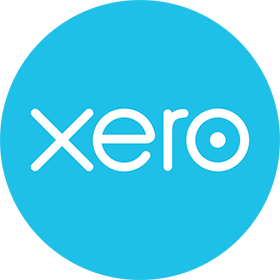 Packages
Tailored for businesses from small to large
What our customers say about us
AWA Digital
Before moving to BHP, we were working with an accountancy firm that was stuck in the dark ages; who hadn't grasped that accountancy packages should belong in the cloud and be easily accessible.

As digital agency, we wanted to work with a company that was forward thinking and using technology to make life simpler.

BHP very quickly transferred our accounts from our old accountancy firm and got us set up on Xero very quickly and painlessly. Since that point, BHP have proved themselves to be very responsive and engaged with our business. They want us to succeed and are always looking at ways of making the financial part of our business simpler and our reports more actionable.

If you are a modern business, you have to be thinking about cloud-based accountancy systems, not least for the add-ons that make things like expenses so much easier to do. BHP are a Xero Platinum Partner so you have someone with real expertise in this package. They will set you up quickly, and transfer everything seamlessly from your old accountancy firm or package, and thereafter they will look after you as if it were their business. The service has been extremely good.
Dan Croxen-John
Whirlow Hall Farm Trust
Whirlow Hall Farm Trust has been working with BHP Prosper for a year or so. In that time they have managed our transition from SAGE to XERO, provided XERO training to finance and non-finance staff, developed processes that have made our finance function more efficient and productive, and produced our monthly management accounts. They have recently taken on responsibility for the management of our payroll.

Chris and his team have been a pleasure to deal with throughout. They ensured the transition to XERO was as painless as possible, provide sound advice and make themselves available (whether on-site, at their offices or over the phone). They clearly understand the limitations and needs of charities and have ensured these are factored into the solutions they have provided. Most importantly, they deliver what is agreed to a very high standard.

As a result, the Trust now has clear, timely and accurate financial information on which to base our management decisions. I am hoping to transfer further work to Chris and his team in the new future as I know this will bring additional benefits to the Trust.

I have absolutely no hesitation in recommending BHP Prosper – they have made a terrific difference to Whirlow Hall Farm Trust since we started working with them.
Ben Davies | Chief Executive
iSource Group and Chairman of The Yorkshire Mafia
We've dealt with a number of accountants over the years. However, from the first day that we engaged BHP, they have consistently met the challenges that we have thrown at them. We first encountered them when transitioning from a previous accountancy firm and we were blown away by their speed, accuracy and service levels. They pay particular attention to the quality of their own people and fully understand the need to build a sustainable relationship with their clients.

I wish we'd found them when we first started out 10 years ago. Super-accurate, great quality work, underpinned with solid advice and a great customer approach. Their team has made a significant positive impact on my business and I remain thankful for, and appreciative of, all their efforts.

They are easily the best accountants we've ever had and they are very much an integral part of our business now and for the foreseeable future.
Geoff Shepherd | CEO