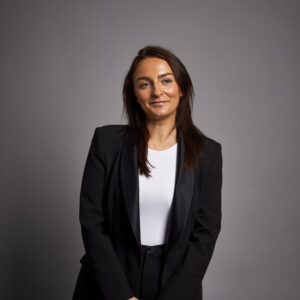 Chief Digital and Efficiency Officer
Ellie Dignam
Ellie joined BHP in 2012 and qualified as a Chartered Accountant in 2017. She worked as part of BHP's audit team for six years focusing on mid-tier corporates, public interest entities and not-for-profit organisations, before she became Data Analytics Manager in 2018. As someone passionate about innovation and digital change, this role saw Ellie roll out Data Analytics across the audit department and lead various innovation and digitalisation projects across the firm.

In 2021, Ellie was appointed Operations Director within the digital finance team. In this capacity, she was responsible for overseeing the delivery of the strategy.

In early 2023, Ellie became the youngest person to join the Partner Group at BHP as Chief Digital and Efficiency Officer. This new key role will see her work closely with all internal service departments as well as BHP's Finance, HR and Marketing teams to ensure the firm is as operationally effective as possible while achieving its strategic aims and providing the best possible client service.