Blog
BHP Charity Conference 2021- Key Takeouts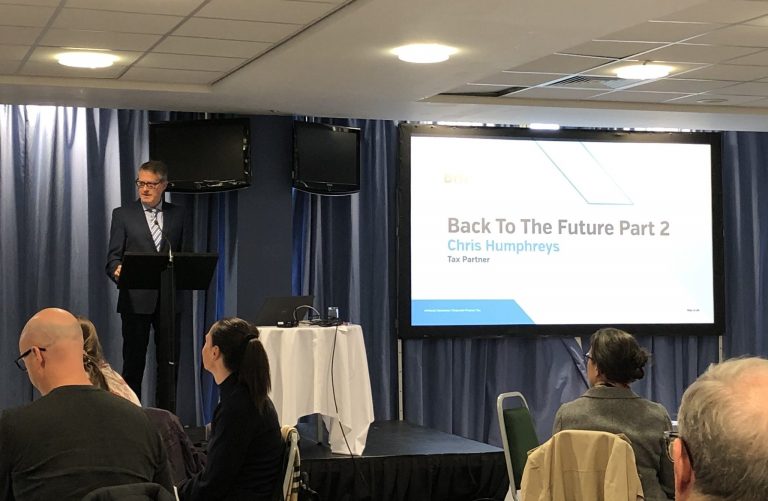 We had a fantastic day at the 13th Annual Charity Conference on 9 November 2021. The event was held at Doncaster Racecourse, and what a brilliant venue it was, with great food, fabulous spaces, and a superb view of the racecourse.
Neil Macdonald OBE, Chair of Trustees at St Luke's Hospice and Sheffield Museums, said: "It's an opportunity to get a lot of information in a short space of time across a whole range of issues affecting charities, but also to network and share experiences with like-minded people across all sorts of sectors and organisations, and it's great that we're back again face to face."
Attended by 81 delegates, the conference welcomed attendees from a range of charities such as Cavendish Cancer Care, Heart Research UK and Rotherham Hospice. We saw a great turn out and the atmosphere was really positive, especially after the last 18 months of the pandemic, and not to mention that delegate feedback was excellent.
One delegate said: "As an individual working on my own, in a finance office, sometimes I lose sight of the bigger picture. It can be really difficult to find out what's going on in the sector, what's happening with new taxes, and it can be a lonely place.  It's lovely to come along to a conference where I can meet my peers and find out what other organisations are doing.
I attended a session on VAT, and I learnt that I had missed an exemption so I know I can go to the office tomorrow and adjust my tax return and recover more money for our charity – and that's a fabulous thing."
Jane Marshall, Partner and Head of Charities and Not-for-Profit at BHP, said: "It's been fantastic to have so many people attend in person. The atmosphere on the ground is great, and everyone is enjoying the conference."
Chaired by Neil Macdonald, the conference commenced with Jane Marshall welcoming everyone to the event, before introducing Simon Buchan, Head of VAT Services at BHP, to provide a VAT Update.
Jane Marshall then spoke about Charity Accounting and Reporting, providing attendees with a view of the charity sector at a glance, an understanding of the development of the next SORP and its review process, and more. She also discussed the importance of charities having a suitable reserves policy especially after the pandemic which has proven why these are so important. For instance, looking forward to the next 12-months when government support will cease, charities are going to feel the after-effects of COVID-19 quite strongly.
The conference was then taken over by Rachelle Rowbottom, Tax Partner at BHP, to present a Tax and Gift Aid update. Rachelle explained that the way charities raise money has changed over the course of the pandemic, and with a lot of fundraising taking place online, it's important that gift aid declarations are correct and in line with new innovative ways of raising money.
In regards to corporation tax, Rachelle said: "Charities don't pay tax if they are structured correctly," and reiterated that the full fallout of the pandemic hasn't been seen yet, not to mention everything else affecting charities, such as rising salary bills and other costs. Therefore sustainability, an effective reserves policy and organising their activities in a tax-efficient manner becomes vital.
Attendees were then invited to the following break out sessions: 
How to tackle grant applications: led by Rachel Fletcher, Managing Director of FCS Associates Ltd,
Cyber risk: hosted by Chris Hannett, Director of Cymplify,
Internal Controls and financial procedures: delivered by Alyson Kimber, Director at BHP,
Reconsidering charity recruitment language: led by Dr Jacqueline Cordell from the University of Nottingham,
Reviewing your investment policy statement and lessons from the Covid crisis: delivered by Adrian Maxwell, Director of Rathbones.
How to future proof your charity with digital finance: delivered by Chris Atkinson, partner, and Jade Boam, Senior Manager, both from BHP.
After the breakouts, attendees heard from Catherine Rustomji, Partner and Head of Charities, at Browne Jacobson, who went through The Charities Bill 2021 highlighting the implications to charities before the conference welcomed Chris Humphreys, Tax Partner at BHP and Chair of Trustees for Sheffield Futures, to close the day talking about Back to the Future.
Well, kind of.
Looking to the future for charities, he discussed:
the uneven impact of the pandemic,
how digital is the 'new normal' with a lot more online giving taking place,
hybrid working and its delivery and all the challenges that come with it,
how the pandemic has allowed for faster decision making,
that there has been stronger governance during this period,
how there is an increased confidence in the sector, and;
trustee recruitment and retention.
While charities have reported significant challenges arising from the pandemic, it is important to acknowledge the benefits that have come to light too. At the end of the conference, delegates had some nuggets of information to better help their charities.
Chris Humphreys said: "It's been a great opportunity for trustees and senior management of charities to get together and share experiences. We've learnt a lot from this event, everyone's got their own stories on what life has been like in a pandemic, those stories have informed us as to decisions we need to take and lessons we have learnt so it's been a great event."
If you want to find out how BHP can help your charity, please contact us here.