Blog
Meet the team – Chris Martin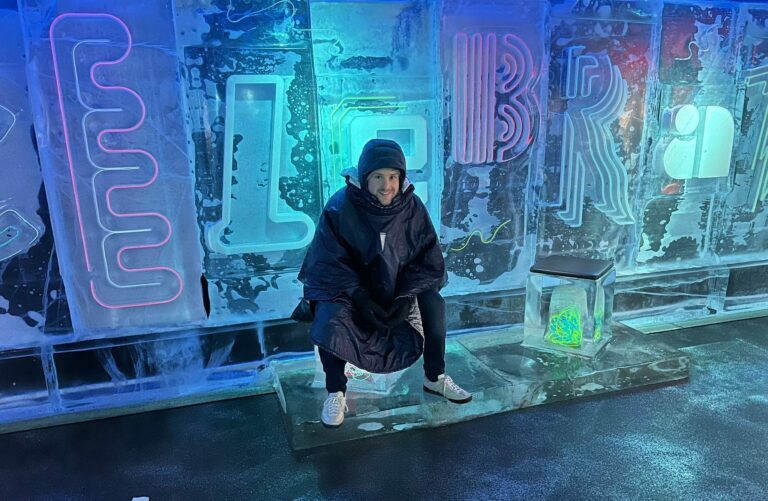 In this week's Meet the Team interview, we're chatting to Chris Martin, Manager in our Digital Finance team in Sheffield. Chris joined BHP around seven years ago after previously working for smaller accountancy firms. Read on to find out more about his hobbies, what he's most proud of and how his career ambitions have changed since he was a youngster!
What attracted you to work for the firm?
Having worked for a couple of smaller accountancy practices in the region, the reputation of the firm (from the point of view of both clients and staff alike) made me feel that a move to BHP would not only be a great career move for me, but would also be somewhere that I would enjoy coming to work. It has certainly lived up to my initial expectations in these areas. Working within a team of like-minded individuals is very refreshing!
What does your day-to-day role involve?
My day-to-day role involves both the management of a mixed portfolio of clients and the coaching/mentoring of various training members of the team who are at differing stages of their career.
A typical day would include telephone calls or virtual meetings with clients to advise them on their concerns, and meetings and conversations with trainees to support them through their work or any other issues that they're facing. There would also be accounts and tax computations to review for quality control purposes before they get passed to one of our partners for sign off.
What do you enjoy most about your job?
There are two main elements of the job which bring me a lot of satisfaction. The main one is seeing clients when they've been able to meet their objectives that we've worked collectively to achieve, or if I've been able to present them with positive results. That is always particularly rewarding. Another aspect of the job that is particularly exciting, is watching trainees who I've worked closely with meet their goals such as achieving promotions or passing exams.
I'm really keen on helping to nurture the next 'generation' (so to speak) of accountants, as I have been really fortunate to have good mentors in the early stages of my career.
What is your proudest moment in your career so far?
The proudest moment was the typical clichéd one of becoming fully qualified in 2020 – the relief when those final positive exam results land is huge. It's certainly been nice not to have to bury my head in another text book since!
Where did you grow up and go to school/university?
I was born in Sheffield and have lived here my whole life. I went to school at Meadowhead, followed by High Storrs sixth form (although in hindsight, I wish that I had gone straight from secondary school into an apprenticeship!).
I'm a believer that the best route into accountancy is through an apprenticeship and, for that reason, I didn't go to university. I started my career in accountancy at the age of 19 after sixth form.
What did you want to be when you were growing up?
When I was growing up I wanted to be a fireman, though I suspect that was because of my obsession with the kids TV programme "Fireman Sam"! Although it's probably a more exciting sounding job, I'm certainly happy with where I've ended up!
What are your hobbies?
Outside of work I tend to dabble in various hobbies without taking any one particularly seriously! The most recent of them is that I've taken up indoor climbing. I've also picked up boxing casually (again), and have started playing cricket fairly regularly after around an eight-year gap.
Outside of this I enjoy typically normal things such as going to the gym, a nice countryside walk and attending music festivals.
I also like travelling (particularly city breaks), and the above photo is from ICEBAR in Stockholm where, as its name suggests, it's bloody cold!