Blog
Meet the Team – Joanne Royle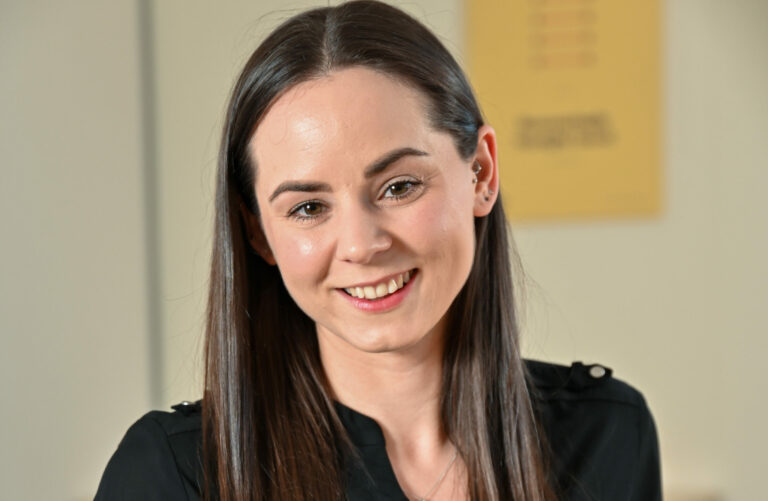 In this edition of Meet the Team, we spoke to Senior Manager in the Digital Finance team, Joanne Royle.
The Buffy the Vampire Slayer fan tells us more about what it's like to work at BHP, who inspires her, and what she enjoys doing after the clock hits 5pm.
When did you join BHP?
I joined BHP in August 2016.
What attracted you to BHP?
I used to work for Cloughs, which merged with BHP in 2015. I'd decided to leave to work in industry but, after a few years, I missed practice and there was only one place I wanted to work – at BHP with the wonderful colleagues and friends I'd made previously! I'd heard good things about BHP's values and was excited to be coming back into a great working environment.
What does a typical day at work look like for you?
A mix of phone calls, video calls and meetings with clients and time spent with my team. I try to be in the office as much as possible to help with queries that arise with client work. Sometimes I'm out with clients on-site to train them on Xero or to help them work through issues they're facing in their business.
How has BHP helped you in your career so far?
I've had so much support from my line managers and the leadership team in helping me reach the senior manager level. I've learnt a lot from my seniors and been fortunate to attend development courses to help improve my technical and softer skills.
What are your highlights and key achievements?
I qualified with the ICAEW ten years ago, which I'm still very proud of. My recent highlights include building and coaching my team within the Digital Finance department – who are all fantastic to work with.
What or who inspires you at work?
I'm so lucky to work with a fantastic group of people at BHP. The partner I work most closely with is Dermot Lucid – he has taught me a lot over the years, and I really respect the good relationships he has built with his clients.
What advice would you give to someone thinking about applying for a role at BHP?
Go for it – I wouldn't want to work anywhere else!
What do you enjoy doing when you are not at work?
I love exercising to release those happy endorphins. I try to fit a workout in every morning before work. I enjoy being out in the fresh air and spending time with family and friends, eating, drinking, and having fun.
If your life was a film or a book, what would it be?
Everything I Know About Love by Dolly Alderton!
What boxset are you currently watching?
I'd like to say something cool but, honestly, I'm currently re-watching Buffy the Vampire Slayer as it was my favourite when I was younger – a nostalgic treat!
What is your favourite type of cuisine and why?
I love pizza – who doesn't?!
What is the best place you have travelled to and why?
Difficult to say when there are so many great places to visit! My top three are Vegas, Ibiza and Jamaica.
If you weren't a Senior Manager at BHP, what would be your dream job?
I can't imagine doing anything else now, but I think if I hadn't decided to be an accountant, I would have been a teacher in secondary school teaching English and Spanish.