Blog
Meet the Team – Kirsty Swinburn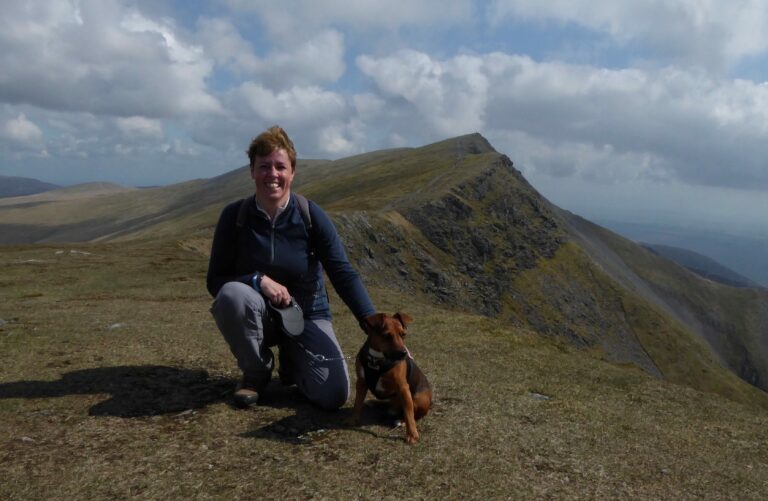 In our latest Meet the Team interview, we spoke to Kirsty Swinburn – Senior Tax Manager in our Private Client team. Kirsty has been with the firm for more than 30 years and had lots to tell us about what it's like to work at BHP. We're pleased to be able to share her experiences.
When did you join BHP?
I joined in September 1991 (before many of my current colleagues were even born!).
What attracted to you to work for the firm?
I had just graduated from Sheffield University with an Economics degree and wanted to work in finance in the city, and Barber Harrison & Platt (as it then was) was seen as the best in the region – that, and on passing the office every day on the way to Uni, I had been attracted to the beautiful old buildings … and the proximity to the Botanical Gardens!
What does a typical day at work look like for you?
I work in the Private Client Team and do a real mix of compliance and advisory work, both of which I enjoy. So, some days will be more focused on tax returns for our very wide and diverse client base, and other days will be writing reports and doing research for larger advisory projects. I also deal with a lot of the technical tax queries from the tax team as well as the wider firm, so hardly a day passes where I'm not researching and learning something new.
How has BHP helped you in your career so far?
I originally started as an accountant and auditor and then, after gaining my ICAEW qualification, moved onto a six-month secondment to Personal Tax – that was in 1995! After moving to tax, I found that was where my interests lay, and the firm were very accommodating of what I wanted to do. At BHP the emphasis is on playing to everyone's strengths; career progression isn't a "one size fits all". When, just a few years ago, I decided I would like to take the CTA exams, the firm gave me full support and encouragement. I don't think I will be approaching them for any requests for further study support though, I'm done!
What are your highlights and key achievements?
In the Private Client team, we focus on the individual. I have some client relationships that have spanned all my time at BHP, and it gives me great pleasure and satisfaction to have worked with clients through their various life stages – and to have discussed everything from school fees through to retirement and pension planning! It's the building of those strong client relationships that is a highlight for me; becoming the client's "trusted advisor" and working with them to weave tax planning into their life goals. My biggest achievement was probably passing the CTA exams as I approached my 50th birthday!
What or who inspires you at work?
I have been very lucky to work with some great people at BHP over the years – and the number of other "lifers" throughout the firm, for me, is testimony that BHP must be doing something right! I have known Lisa Leighton, one of our joint managing partners, since she joined BHP – just a couple of years after me and again straight from Uni. To see her rise through the ranks to her current position has been an inspiration, and a lesson in what dedication and hard work can achieve. In the Tax team, working with David Charlton has been a privilege – his knowledge of tax law, and ability to recollect cases and legislation leaves me in constant awe – BHP's answer to Google!
What advice would you give to someone thinking about applying for a role at BHP?
I would say go for it, that it's a great place to work. As the firm has grown over recent years there is now even more scope for your role to adapt as your career aspirations develop.
What do you enjoy doing outside of working?
I love walking, natural history and photography. For many years, that found expression in foreign travel, off to places like Madagascar, Peru and South Africa. Now, after "acquiring" a dog about five years ago, our adventures are slightly closer to home – although this year we headed up to the Outer Hebrides, which probably took longer to get to than any of the foreign trips! I also enjoy reading and am passionate about fairly obscure Scottish Gaelic folk music!
What do you prefer? A TV series or a film? And which genre do you prefer?
I'd choose a TV series every single time. I enjoy the greater character development and depth, which you just can't get in the 2-3 hours of a film. Historical drama is certainly my favourite. I'm a massive fan of Outlander, now on series 7 – that is depth!
If you could host a celebrity dinner, who would you invite?
That's a difficult one – I love conversations with people who just "know stuff" so anyone with an in-depth knowledge of, and passion for, their subject. Certainly Chris Packham, who I admire hugely, also Sandi Toksvig for her humour as well, Neil Oliver or Mary Beard for an historical perspective …. And, of course, the lovely Monty Don, whose gentle take on the world I adore.
What is your favourite type of cuisine and why?
I love Thai food – great flavours but not as overpowering as Indian can be.
What type of holiday do you prefer? Beach, active or city break?
I'd prefer an active holiday, certainly. There's nothing as relaxing for me as a long walk among beautiful scenery – the wilder and more remote the better. Since having a dog I have started to appreciate beaches more, too – but there has to be no one else on them!
If you weren't in your current role, what would be your dream job?
As a teenager I always wanted to be a farmer, a shepherdess in particular. I couldn't think of anything better than walking the hills everyday with just a dog for company – I soon realised I am far too sentimental to be a farmer! My dream job though would certainly still be outside, probably in conservation. I would say wildlife photographer, but I know I don't have the patience!