Blog
How BHP help support staff in balancing remote working and being in the office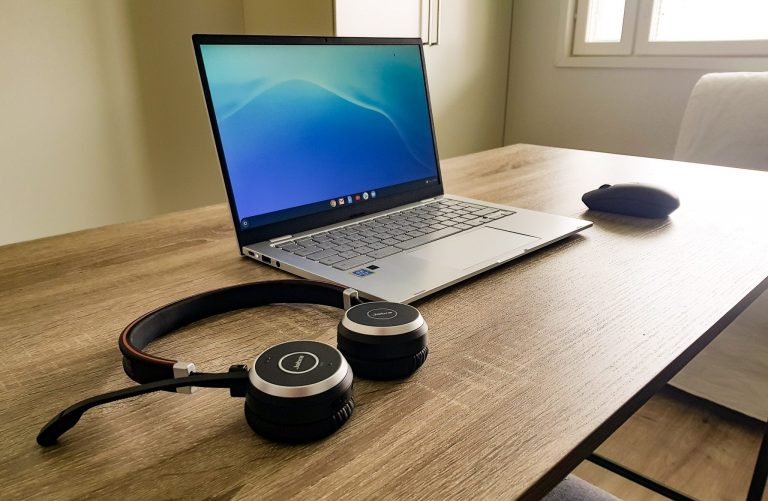 Most of us have become highly familiar with the concept of homeworking over the course of the pandemic – and the many benefits (and challenges) that accompany this.
But even now as most pandemic restrictions have been lifted, there are many businesses who are choosing to keep their employees working from home.
At BHP, we are continually evolving our approach which sees our people working both in the office and at home.
At BHP, we're continuously trying to find the best ways to make things work for everyone, whether that's working in the office or working from home. Our people are self-reliant and self-motivated, and as part of this, we don't have strict rules – we want everyone's mental health and physical health to come first – and we make sure that managers know how to support their staff within this.
We are proud that BHP has been ranked the second-best accountancy firm to work for in the UK, and the 35th best company to work for across Yorkshire and the Humber, in the Best Companies survey 2021. We work hard to anticipate, adapt, and meet our staff and clients' needs and it is very important to us.
Here are some other ways our culture makes sure that our staff are supported, continuing to learn, feeling like a part of a team, and that workloads are spread evenly.
Systems
A substantial proportion of our workforce are using a hybrid model, so we know that when working remotely, systems and connectivity can seem like much bigger hurdles to overcome than when you're in the office where you can ask others for help.
We've put several initiatives in place to support people working remotely, for example, our phone lines route through Microsoft Teams so that the team can keep in touch with clients and suppliers in the same way that they could if they were physically in the office.
We also utilise the Teams channels to ensure that everyone within the firm always has all the latest information, with dedicated channels for wellbeing, training, suggestions and even to share 'must-see tv' recommendations.
We also use Adobe sign to enable the team to work digitally with clients, speeding up the process and making things much more efficient.
Being alone at home can make problem-solving feel far more difficult and daunting, so we ensure that our people have the necessary channels to communicate well with each other and that they know who they can talk to, and we have provided digital step-by-step guides for immediate support.
Risk assessment
We ask people to do a home working risk assessment to help us improve the way we all work together, allowing the team to think about what they need to have in place to work effectively and safely from home.
This covers the basics such as the suitability of the space, lighting, the desk, and seating, that they use, plus elements such as how they will keep connected and how they can 'switch off.'
At BHP, we have introduced our Be @ Home Properly (BHP) initiative, which includes an 'email curfew' banning non-urgent emails after 7 pm and before 7 am to reduce pressure on people and to emphasise the need to 'switch off' and spend quality time with friends and family.
Security
With cyber-attacks, phishing, and other online scams on the rise, we make sure all our passwords are strong and BHP provides clear IT security guidance to all our people to keep them safe.
Laptops and other equipment can be more susceptible to accidents in the home, especially if you have young children and/or pets. We remind our employees to have safe places to store their equipment when it's not in use, but we acknowledge that accidents can happen, and we know how to handle them.
Communication
During lockdowns, video calls were used in a positive way for team catch-ups and check-ins, social events such as quizzes, as well as new starter intros and welcome events, and we are making sure we keep the best bits as and when restrictions ease.
As mentioned, one of the key differences for people working from home is the lack of face-to-face interaction, which can be essential in helping people feel confident with their work and focused on what they should be doing.
Retaining the sense of being part of a team can make such a difference too, so we've made sure that additional channels such as video conferencing, teleconferencing and document sharing are all available as ways to increase information flow while providing a sense of community and keeping strong working relationships intact.
We ask all our people to always have their camera on whilst taking part in video calls, to ensure that everyone still has that social interaction, and we can see whether a member of the team needs more support.
For us, it's important that flexibility does not become a barrier to progression and by prioritising communication like this, we ensure that home working doesn't affect our employees as they grow within the company. Ultimately, we can ensure the balance of homeworking and office working works well for everyone.
Spot the signs
Spotting the signs if a colleague is starting to struggle or experience declining mental health can be more difficult when you aren't seeing them in person, so it is important to know what things to look out for online.
Therefore, we lookout for changes in behaviour on video calls, work patterns or the quality of work, and whether anyone appears tired or anxious, or is experiencing a loss of interest when engaging with other colleagues.
We encourage our people to speak up, and continuously check in on how they are. We aim to reassure people that they're not alone while ensuring that no one feels pressured to work from home or to work in the office.
Our peoples' mental health and safety are always a focus and getting the correct balance are extremely important so, at BHP, we also ensure that everyone has access to wellness days, counselling support, trained physical and mental health first aiders, as well as employee-led activities with mental health champions, and a comprehensive employee wellbeing programme.
Keep Zoom / Teams Meetings Productive
The more advanced and efficient our technology becomes, and the more widespread our ability to work anywhere and at any time, the easier it has become to schedule a video call without thinking.
Video conferencing doesn't automatically make a meeting more concise, focused or outcome-driven. We always ask whether a meeting is necessary, whether it will deliver tangible results and if those results justify the amount of time spent achieving them.
We aim to reserve meetings for when collaboration is genuinely demanded to enable teams to balance their workloads.
It's a priority of ours to be a firm of choice, for providing the highest quality advice to our clients but also for employing and developing the best people and supporting them to work flexibly and to grow within the organisation.
If you want the opportunity to work with us, please go to our Career page to find out what opportunities we have to offer you: https://bhp.co.uk/careers/