Blog
Meet the Team – Cerys Smith
Just 10 months into her role and Cerys Smith is already supporting the next intake of corporate tax trainees. We chatted to her to her about this and more for the next of our 'Meet the Team' interviews.
When did you join BHP?
 I joined in October 2020.
What attracted you to BHP?
Some of the BHP team were at one of the apprenticeship fairs that I attended. I spoke to a couple of the trainees that were there and they were both lovely and seemed like they genuinely enjoyed their work and liked the company they worked for. This encouraged me to apply!
What does a typical day at work look like for you?
At the moment, I am working in the Trusts Department so a typical day for me includes preparing the accounts and tax returns for different trusts and completing the admin that goes along with these jobs. For example, requesting information from clients, arranging for the tax returns and accounts to be signed and submitted and making sure that all relevant documents are saved and filed in the right place.
What do you like best about working at BHP?
I like that as a tax trainee you get to rotate through the different departments to decide which you prefer. I have worked in two departments so far, and it's been easy to work within both teams because everyone has been so welcoming and happy to help me in getting used to the different processes relevant to each department. It is clear that everyone wants to help you to progress!
What are your highlights and key achievements?
One of my key achievements so far has been training the next rotation of corporate tax trainees in certain tax processes after only six months in the department, especially as, prior to this, I had no experience in tax whatsoever.
What advice would you give to someone who was thinking about applying for a role at BHP?
Ask for help! Pretty much everyone at BHP was a trainee once and has gone through the same training programme as you so if there is anything you need help with, whether it is study or work-related, everyone will be happy to offer you some advice and help you with any issues. Don't be afraid to ask.
What do you enjoy doing when you are not at work?
When I am not at work, I enjoy watching Netflix, going out with my friends and family, and shopping!
What boxset are you currently watching?
I am currently enjoying watching The Real Housewives of Beverly Hills.
What is your favourite type of cuisine and why?
Definitely Italian as I love pasta and pizza!
What is the best place you have travelled to and why?
My favourite place that I have travelled to is Florida because I visited Universal, and Disney World and I love theme park rides. Plus, the food and weather were amazing!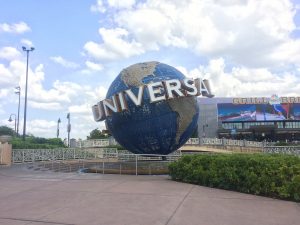 If you were not a trainee at BHP, what would your dream job be?
My dream job would be to own my own business.