Led by Partners Colin Haw and Jenny Hurst, BHP has a specialist team of medical accountants
We are one of the leading firms of accountants in the medical sector and founder member of the Association of Independent Specialist Medical Accountants (AISMA). Please click here for more information.
We provide a full range of services including:
Accounts
Preparation of practice annual accounts
Supplementary information report explaining accounts figures
Superannuation – completion of Annual Certificates of Pensionable Profits and estimates regarding future liabilities
Priority tax and superannuation estimates with accounts so that practices can plan for payments
Tax
Inheritance Tax reviews and planning
Preparation of VAT returns and specialist VAT advice
Partnership taxation
Personal taxation – including preparation of personal expenses claims
Tax returns
Practice management support
Bookkeeping assistance and advice regarding systems and best practice, along with software implementation
Change of year end / utilisation of overlap relief
Financial comparisons by way of our 'practice profile' compiling data for a number of practices
Payroll bureau
PMS / New GMS contracts – financial reviews
Practice business advice
Advice on partnership changes and partnership agreements
Cashflow forecasts
Drawings calculations and partnership funding
Forecasting and practice budgeting
Property issues
Retirement/admission of partners
Surgery premises financing
Seminars to trainee GPs
Surgery premises – PFIs, LIFT projects, new builds
Financial planning advice
Kreston GP Benchmarking report
We are pleased to announce the 2017 Kreston GP Benchmarking report. Click here to view a brief highlights document of the report or to receive a copy of the report in full, please contact either Colin or Jenny.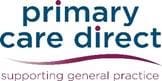 BHP is proud to be a consortium member of Primary Care Direct, which provides essential support to GP practices via a consortium of professional services member organisations.
Providing a "one-stop shop" to GP Practices, Federations and Pharmacies, Primary Care Direct offers support in a wide range of areas such as Business Management, Finance, Employment Law, Tender Management, Workforce Development, Change Management, HR and Organisational Development.
For more information please visit www.primarycaredirect.co.uk
Call Colin Haw or Jenny Hurst on 0333 123 7171  for more information as to how BHP's medical accountants can help you.