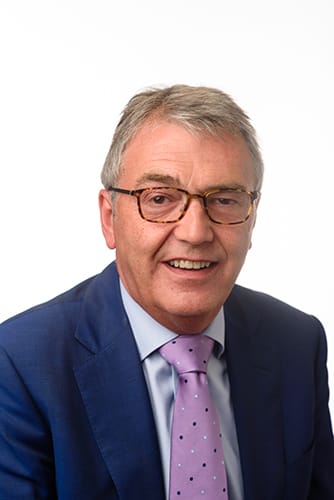 He has over 20 years' experience advising management teams, corporates, private equity houses and banks on a range of corporate finance issues. These include MBOs, MBIs and IBOs; acquisitions, mergers and disposals; development capital fundraisings; due diligence: strategic and business planning.
About David
Over 25 years' Corporate Finance experience with particular focus on private equity transactions and mid-market corporate acquisitions and disposals.
Previously Head of Mergers & Acquisitions for a listed plc completing over 20 transactions in a four year period.
Clients have included many of the region's leading businesses as well as major UK banks and private equity houses.
Multi-award winner including Dealmaker of the Year at both the 2011 and 2012 South Yorkshire Dealmakers Awards.
Founder holder of the Corporate Finance Qualification.
David's Story
Head of Mergers & Acquisitions between 1985-89 for a listed plc.
Founded multi-award winning firm Ingram Forrest Corporate Finance in 1989.
Merged Ingram Forrest Corporate Finance with Barber Harrison & Platt (BHP) in 2006.
Began providing services under the BHP Corporate Finance brand in September 2010.
07831 275157