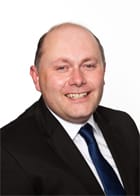 About Adrian
Senior consultant within BHP's Employer Solutions Team, assisting employers of all sizes with employee reward, compliance, and enquiries.
Highly experienced in providing Tax investigations, Income Tax, PAYE, Enquiry work.
Adrian's Story
Joined BHP Chartered Accountants in 1990, quickly becoming chartered.
Managed a large and varied portfolio of personal tax clients as Tax Department Manager from 1997-2012.
Joined BHP's Employer Solutions team in 2012, forming a vital part of the firm's offering.
07715 056826