Accounting software that helps you create custom invoices, manage VAT and see your data in real time.
Our Solution
Get ready for Making Tax Digital (MTD) and say goodbye to traditional, time-consuming bookkeeping with BHP Cloud's MTD solution.
Using the cloud-based accounting package Quickbooks Online, our solution will ensure compliance with MTD and total control and transparency of your finances. The software enables you to easily raise and track sales invoices and expenses, with automatic bank feeds enabling quick and simple bank reconciliations. As a result, your data is reliable and up to date, with high quality management information being readily available and accessed through your PC, tablet or mobile phone. This improves efficiency and saves time which can be spent managing and growing your business.
Software features
Discover the benefits of the top rated software for online accounting. Great features that you will love!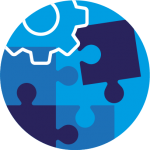 Speed
Fast and easy setup, customised or you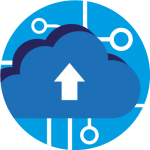 Technology
Track your sales, expenses, profit and loss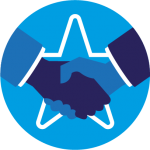 Customer service
Monitor your business finance from anywhere in the world
With Bronze, Silver or Gold support packages to choose from, our flexible solution can be designed to suit your business needs.
Our cloud experts can help you to make the right decision about your accounting software assisting with set up, training and conversion from existing software. To find out how you can take advantage of this service and ensure that your business is prepared for the future, please contact us for more information.
Make the switch
Take away the headache of accounting and switch to QuickBooks
Create invoices
Cashflow insights
Calculate VAT
Auto categorise expenses
Complete self assessment
Connect your accountant
Track mileage
Run payroll
Manage CIS
Monthly subscription
from £7 per month
One off fees
Self Start £250
Essential £400
Bespoke £750

Set up and conversions

Conversion from legacy desktop software, spreadsheet or cash book

Bronze support package

Onboarding first time use emails with overview of key features

Silver support package

Onboarding first time use emails with overview of key features
180 minutes of telephone support (maximum 1 month)

Gold support package

Onboarding first time use emails with overview of key features
180 minutes of telephone support (maximum 1 month)
1 days training (face to face / virtual)

BHP welcome hub

Book onto live webinar training
Access to BHP Prosper training video
Access to "how to" video library
Link to community support
Freephone technical support